Adipotide Capsule 2mg x 100
 Product Name:

Adipotide

 Unit size:
2MG
 CAS NO.:
 137525-51-0
 Molecular formula
C111H204N36O28S2
 Sequence:
CKGGRAKDC-GG-D(KLAKLAK)2

Peptide Sequence: H-Cys-Lys-Gly-Gly-Arg-Ala-Lys-Asp-Cys-Gly-Gly-Asp-(Lys-Leu-Ala-Lys-Leu-Ala-Lys)2

 Purity:
≥99.6% (HPLC)
 Physical State:
Lyophilized Powder
 Solubility:
Soluble in water or 1% acetic acid
 Storage:
Lyophilized peptides although stable at room temperature for 3 months, should be stored desiccated below -18°C. Upon reconstitution of the peptide it should be stored at 4°C between 2-21 days and for future use below -18°C.
Molar Mass: 2555.22 g/mol
Aditpotide is an experimental weight loss peptidomimetic with the amino acid sequence CKGGRAKDC-GG-D(KLAKLAK)2, which has been developed by researchers in the United States in an effort to fight obesity. Peptidomimetics are small protein-like chains designed to mimic a peptide. The peptide called Adipotide has been developed by U.S. researchers in the fight against the obesity . This experimental treatment has reduced by 11% the weight of the treated monkeys by reducing fatty tissue, the BMI, and waist circumference.
Clinical Research studies have shown that the peptide-like compound, Adipotide, is able to kill fat cells thereby causing a decrease in the volume and mass of the subcutaneous fat, and this in turn leads to weight loss. Adipotide is able to kill the adipocytes (fat cells) by selectively causing programmed cell death (apoptosis) of the blood vessels supplying the adipocytes. Due to the deprivation of nutrient supply, the subsequent starvation (which causes cellular atrophy or decrease in cell size) and the accumulation of waste products in the adipocytes; an irreversible injury occurs and this leads the mitochondria to release protease enzymes called caspases (specific factors that initiate the apoptotic process) which activate the transcription (a process whereby DNA is used to create mRNA) and translation (a process whereby mRNA is used to create the nascent primary peptide) of gene sequences which ultimately leads to the production of proteins that effect the apoptotic process.
Molecular studies have revealed that Adipotide possess a unique stereo-chemical (3D) conformation which enables it to bind to only two receptors in the body: ANXA-2 and prohibitin. These receptors are located on the surface of the endothelium (innermost wall lining) of the blood vessels supplying the white adipocytes, and as such, these receptors confer tissue specificity to adipotide. Formation of white adipocytes only occurs when the extent of energy consumption far exceeds energy utilization, and its (white adipocytes) formation and accumulation in the subcutaneous layer serves as a hallmark of obesity.
Obesity
Pathological studies have shown that obesity serves a risk factor for a myriad of diseases such as cancer, hypertension, endocrine disorders (such as diabetes mellitus, hyperlipidemias and metabolic syndrome), cardiovascular disease (such as stroke and myocardial infarctions) and degenerative diseases (such as osteoarthritis). Moreover, aberrant accumulation of white adipocytes predisposes the affected individual to lipoma and lipomatosis. It is well known that abdominal adiposity is mainly caused by white adipocytes, and this form of adiposity is the most lipolytically active, thus requiring a steady blood supply. Any interference with the blood supply causes it to activate the apoptotic process.
Selected Studies
Studies done by Mikhail G Kolonin et al have shown that adipotide has the capabilities of inducing apoptosis of the vascular bed of the white adipocytes in mice, and this resulted in the normalization of metabolic processes.
A related study conducted by Kirstin F. Barnhart et al on monkeys have shown that adipotide induced apoptosis of the vascular bed of the white adipocytes with a resultant weight loss and normalization of insulin function. These studies show that adipotide does cause weight loss by inducing selective apoptosis.
Adipotide and Fat Loss / Weight Loss
Adipotide is an experimental treatment that prevents the blood supply to fat cells. This has helped obese monkeys to lose on average 11% of their body weight in four weeks, perhaps opening the way for therapy in humans, according to a recent research study. The study, published in the journal Science Translational Medicine , shows that body mass index and waist circumference of the rhesus monkeys were reduced.
Buy Adipotide Online
The experimental weight loss agent, "Adipotide" used by researchers at Anderson Center consists of a substance that binds to a protein on the surface of blood vessels nourishing fat cells as well as a synthetic peptide, destroying fat cells, say the authors of the study. These cells are then metabolized by the body that destroys them and excreted. An imaging test also showed a significant reduction in fatty tissue in the bodies of these animals compared to the untreated control group, the researchers suggest the Anderson Center for Research on Cancer , University of Texas (South). " The obesity as well as smoking is a major risk factor for cancer , "says Dr. Wadih Arap, professor of medicine at the Koch Center part of the University of Texas, a major sponsor of this research.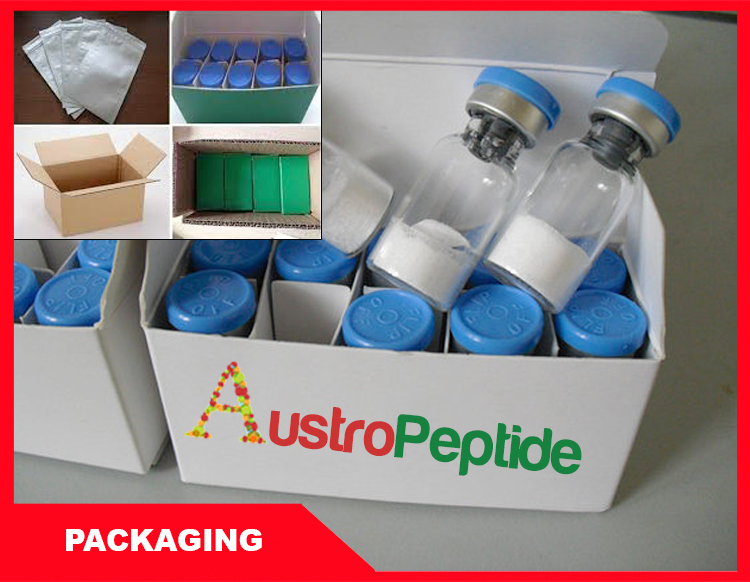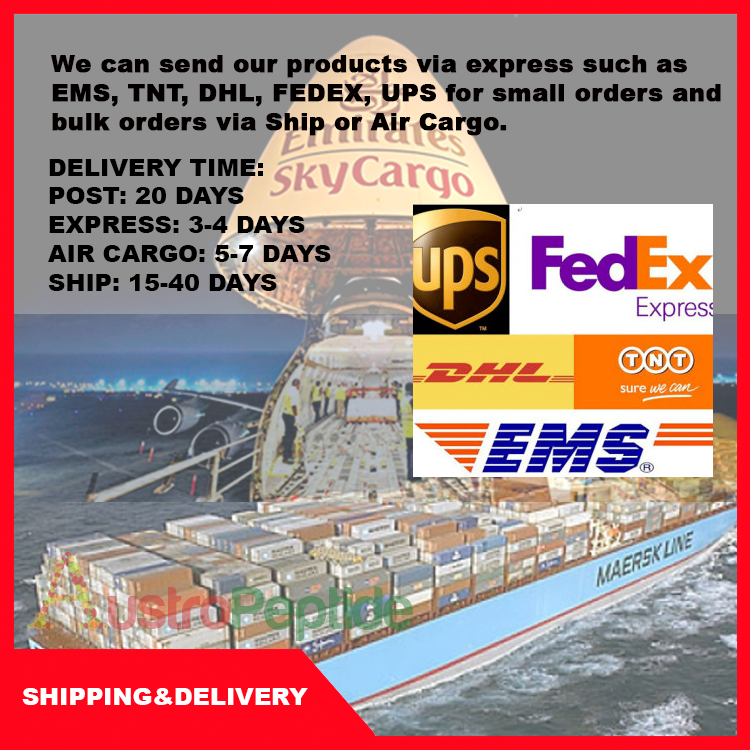 On time delivery 
Free sample 
24/7/360 after sales services for all of our products 
Exporting to South America (Brazil, …) , Australia, Middle East , Europe (Austria, Germany, Italy,…), USA, Asia (Vietnam, India, Thailand,…), Africa 
The highest peptide purity more than 98%
HPLC and MS records for any orders 
Research and development our products in Austria through our experianced team 
More than 2 decades experiances 
Accept different currancies , Such as USD, EUR, AUD, CAD, JPY, TWD, AED , HKD, CNY (RMB), …
OEM can be accepted