BPC 157 +HCG blend 10 mg -10vial
BPC157 5mg + HCG 5mg
price is base on 10  vial
BPC 157
Molecular formula: C62H98N16O22
Molar Mass:1419.53552 g/mol
CAS: 137525-51-0
BPC 157 (Body Protection Compound-157) is a pentadecapeptide made up of 15 amino acids. The amino acids sequence in BPC 157 is similar to a portion of the human BPC amino acid sequence. Human BPC is found in the gastric juice. Experiments have shown that BPC 157 enhances the healing of wounds, including tendons wounds such as transected Achilles tendons of rats. The aim of this study was to investigate the probable mechanism that BPC 157 utilizes to accelerate the healing process in an injured tendon. The study used two group of tendon explants of which one group was cultured in a BPC 157-containing medium while the other group was cultured in a medium lacking BPC 157. These cultures were thereafter examined for tendon fibroblasts outgrowths. Such outgrowths indicated tendon regeneration.The results revealed that the explants' outgrowth was significantly accelerated in the culture containing BPC 157 as compared to the culture lacking BPC 157. Also, a MTT assay did show that BPC 157 does not directly affect cellular proliferation in a culture of rat-derived Achilles tendon. However, results also showed that BPC 157 significantly increased the survival of cells under oxidative stress. Furthermore, the Transwell filter migration assay showed that BPC 157 significantly increased in-vitro fibroblast migration in a dose-dependent fashion. Moreover, BPC 157 accelerated the dispersal of the fibroblasts in culture dishes in a dose-dependent manner.
Additionally, FITC-phalloidin staining was able to demonstrate that BPC 157 induces F-actin formation in fibroblasts. Likewise, Western blot analysis was able to detect the production and activation of paxillin and FAK proteins. The western blot analysis also showed that BPC 157 increases the extent of phosphorylation of paxillin and FAK proteins without affecting the amounts produced.
Thus, it can be concluded that BPC 157 enhances the ex-vivo growth and in-vitro cellular migration of fibroblasts derived from rat tendon explants. Moreover, BPC 157 also increases the probability of a cell surviving under oxidative stress. These actions of BPC 157 are probably mediated by the activation (through phosphorylation) of the proteinic FAK-paxillin pathway.
HCG
| | |
| --- | --- |
|  Product Name: | HCG |
|  Unit size: | |
|  CAS NO.: | |
|  Synonyms: | |
|  Sequence: | |
|  Purity: | ≥99% (HPLC) |
|  Physical State: | Lyophilized Powder |
|  Solubility: | Soluble in water or 1% acetic acid |
|  Storage: | Lyophilized peptides although stable at room temperature for 3 months, should be stored desiccated below -18°C. Upon reconstitution of the peptide it should be stored at 4°C between 2-21 days and for future use below -18°C. |
What is HCG?
Human chorionic gonadotropin (HCG) is a hormone that supports the normal development of an egg in a woman's ovary, and stimulates the release of the egg during ovulation.
HCG is used to cause ovulation and to treat infertility in women, and to increase sperm count in men. HCG is also used in young boys when their testicles have not dropped down into the scrotum normally. This can be caused by a pituitary gland disorder.
HCG may also be used for other purposes not listed in this medication guide.
What is the most important information I should know about HCG?
Human chorionic gonadotropin (HCG) is given as an injection under the skin or into a muscle.
side effects:  pain, warmth, redness, numbness, or tingling in your arm or leg; confusion, extreme dizziness, or severe headache.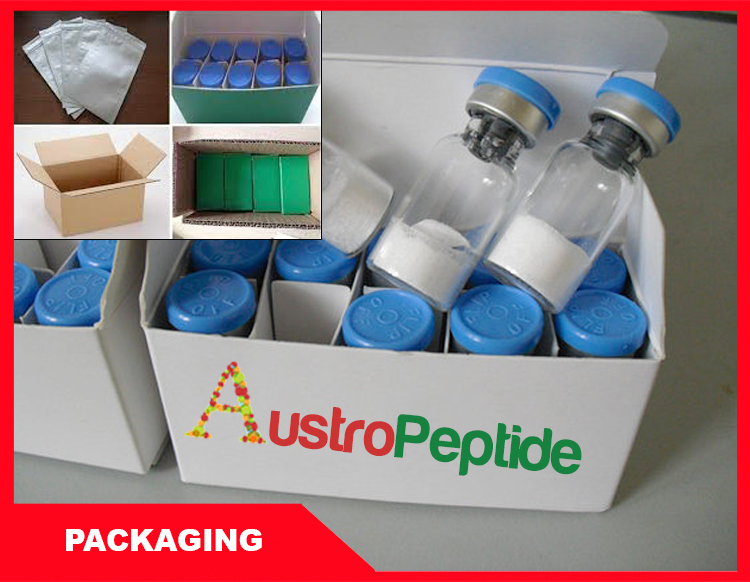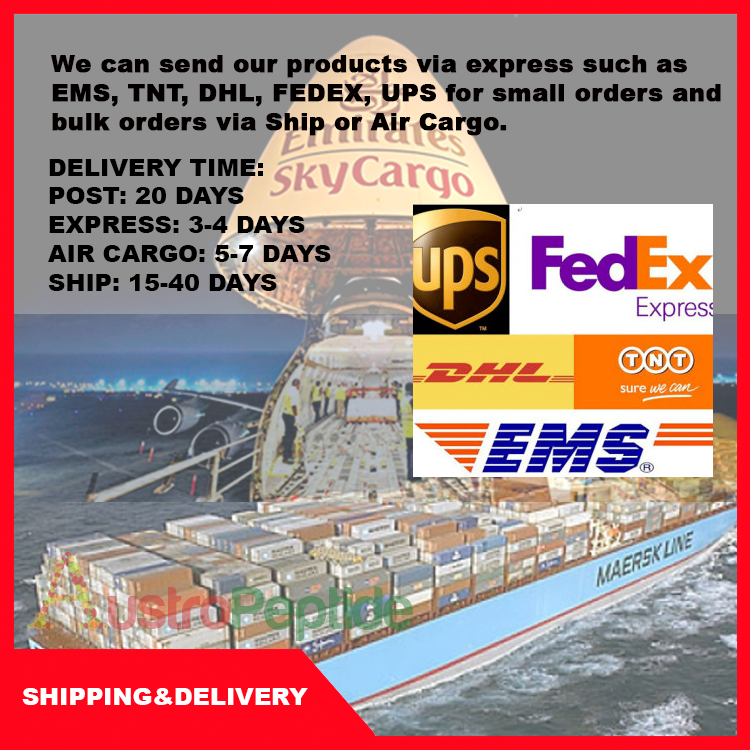 On time delivery 
Free sample 
24/7/360 after sales services for all of our products 
Exporting to South America (Brazil, …) , Australia, Middle East  , Europe (Austria, Germany, Italy,…), USA, Asia (Vietnam, India, Thailand,…), Africa 
The highest peptide purity more than 98%
HPLC and MS records for any orders 
Research and development our products in Austria through our experianced team 
More than 2 decades experiances 
Accept different currancies , Such as USD, EUR, AUD, CAD, JPY, TWD, AED , HKD, CNY (RMB), …
OEM can be accepted