IDRA21 capsule 25mg x 100
IDRA-21 is a nootropic that has been introduced to the market fairly recently. It acts as an ampakine stimulant drug and studies are currently being undertaken to further research its effects into memory improvement, cognitive enhancement, stimulation, and reversing cognitive deficits.
Ampakine stimulants are allosteric modulators of AMPA receptors in the brain. These AMPA receptors are in charge of fast synaptic transmission and are involved in synaptic plasticity and long term potentiation.
Being an ampakine the IDRA-21 works through the modulation of AMPA receptors in the brain. It is responsible for binding the allosteric site and subsequently forcing positive modulation. Some refer to this process as allosteric activation.
To date, studies have focused almost exclusively on determining its potential for the treatment of a series of conditions of neurological nature such as Alzheimer's disease, Parkinson's disease, and the cognitive deterioration that stems from the aging process.
Animal-based tests have proven that IDRA-21 gives users cognitive enhancement that is long-lasting. This manifests itself in improved memory and learning skills after just one dose.
To date, there have been no human clinical trials of the IDRA-21; however, a few nootropic users were able to try out the compound and reported a series of cognitive enhancements from using the compound. The reported benefits were: a heightened sensory perception, higher motivation, and sustained mental focus that lasted the whole day. In addition to the benefits in focus and sensory perception, some users also commented on positive effects on anxiety and depression.
It is worth noting however that those who tried IDRA-21 experienced side effects that are commonly associated with the use of nootropics and ampakines. These side effects include: headaches, mood swings, dizziness, anxiety, insomnia, nausea, sweating, and restlessness.
Storage instructions: do not refrigerate the item. Maintain in a dry location, at room temperature.
Dosage: as clinical trials and studies have not taken place for human use there is therefore no officially recommended dosage. Based on sample user testimonials, dosage for humans seems to be between 5 and 25mg, taken orally. Half-life: 24/36 hours.
Side effects: no clinical studies have taken place to date; however, independent samplers of IDRA-21 have reported that some side effects may occur. These are the same side effects that are associated with other ampakine and nootropic compounds.
User testimonials have identified the following side effects: headaches, mood swings, dizziness, anxiety, insomnia, nausea, sweating, and restlessness.
As a consequence of the excitotoxicity of ampakines, it is recommended that IDRA-21 is not combined with other ampakine drugs. Other nootropics causing an increase in glutamate are also not advisable. Very little is known of toxicity in humans.
One piece of research has indicated that people who have recently suffered a stroke should avoid using IDRA-21 as it may worsen the effects of the stroke.
ATTENTION: this compound should be used for research purposes only. All chemical compounds have risks. Please consult your physician and understand the available research before consumption. This product is not intended to diagnose, treat, cure, or prevent any disease.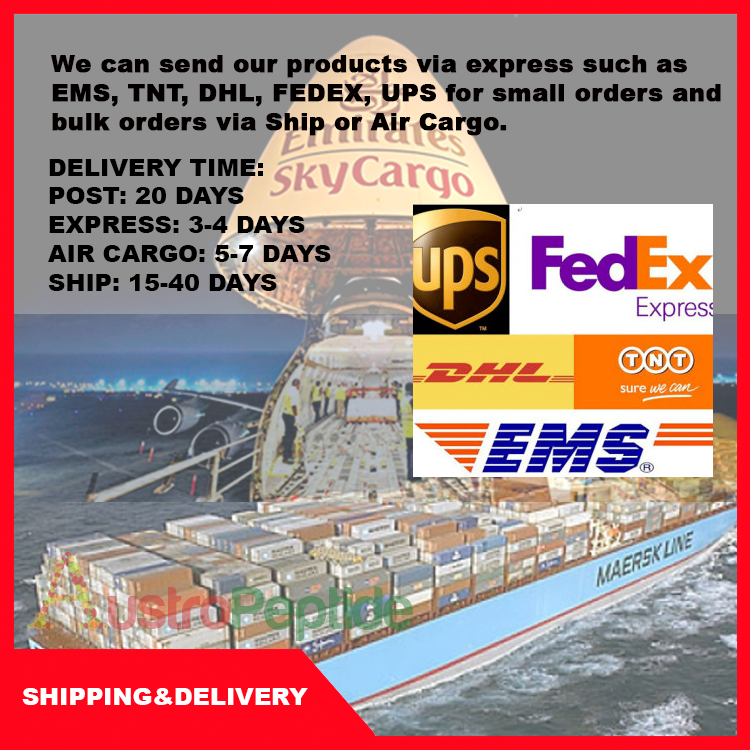 On time delivery 
Free sample 
24/7/360 after sales services for all of our products 
Exporting to South America (Brazil, …) , Australia, Middle East  , Europe (Austria, Germany, Italy,…), USA, Asia (Vietnam, India, Thailand,…), Africa 
The highest peptide purity more than 98%
HPLC and MS records for any orders 
Research and development our products in Austria through our experianced team 
More than 2 decades experiances 
Accept different currancies , Such as USD, EUR, AUD, CAD, JPY, TWD, AED , HKD, CNY (RMB), …
OEM can be accepted